Eurocircuits is excited to announce that we will be unveiling our new eC-reflow-mate V4, our bench top reflow oven on our stand at the Electronics Design Show this October.
Come and visit our stand for a demonstration of this and all our eC-prototype-equipment, meet your sales and support team, experience our software LIVE and discuss all your PCB prototype and small batch needs.
Electronics Design Show 2016: Ricoh Arena, Coventry, 19th – 20th October, Stand L46.Register here free.
We will present you:
Smart menus for online pricing/ordering provide real-time guidance on reducing costs and improving manufacturability.
PCB Configurator analyses your Gerber data even before you get a price. It flags any issues which might delay delivery and then fills in the pricing parameters for you automatically.
eC-stencils for solder paste printing provided by the same data used for the PCB production ensuring accurate production and delivered together with the PCB
RF pool to specialise in cost effective RF PCB manufacture
IMS pool increasing in popularity, Insulated Metal Substrates are a key material in the LED lighting industry
eC-equipment specially designed to aid the soldering of SMD prototype and small series PCBs
eC-consumables allow a one stop shop to populate your PCB's
All visitors will receive a €15 gift voucher to be used off of their next purchase with Eurocircuits.
In the mean time take a look at our brand new company video explaining the production flow of a 4-layer board, showing our latest investments in production equipment and online tools.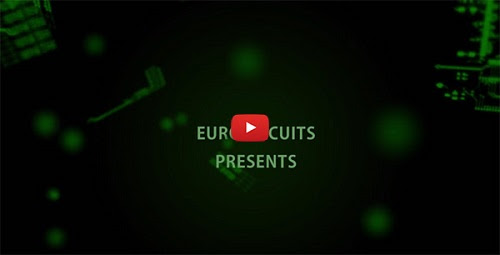 Hope this may inspire you to come and visit us in Coventry.
Best wishes,
Steve Jones
Sales manager UK & Ireland